A Brief History of St Vincent de Paul School



Our school has a rich and proud history going back almost 165 years. The present site opened in September 1974 with an official opening ceremony following in June 1975 presided by Cardinal Keenan who said: 'May God bless the teachers and pupils of our new school. We pray that under the shadow of the Cathedral they will grow in wisdom and knowledge.'
We are forever indebted to the vision of our founder, Sr Marie Chatelain (pictured below) and the Daughters of Charity of St Vincent de Paul, after whom the school is named.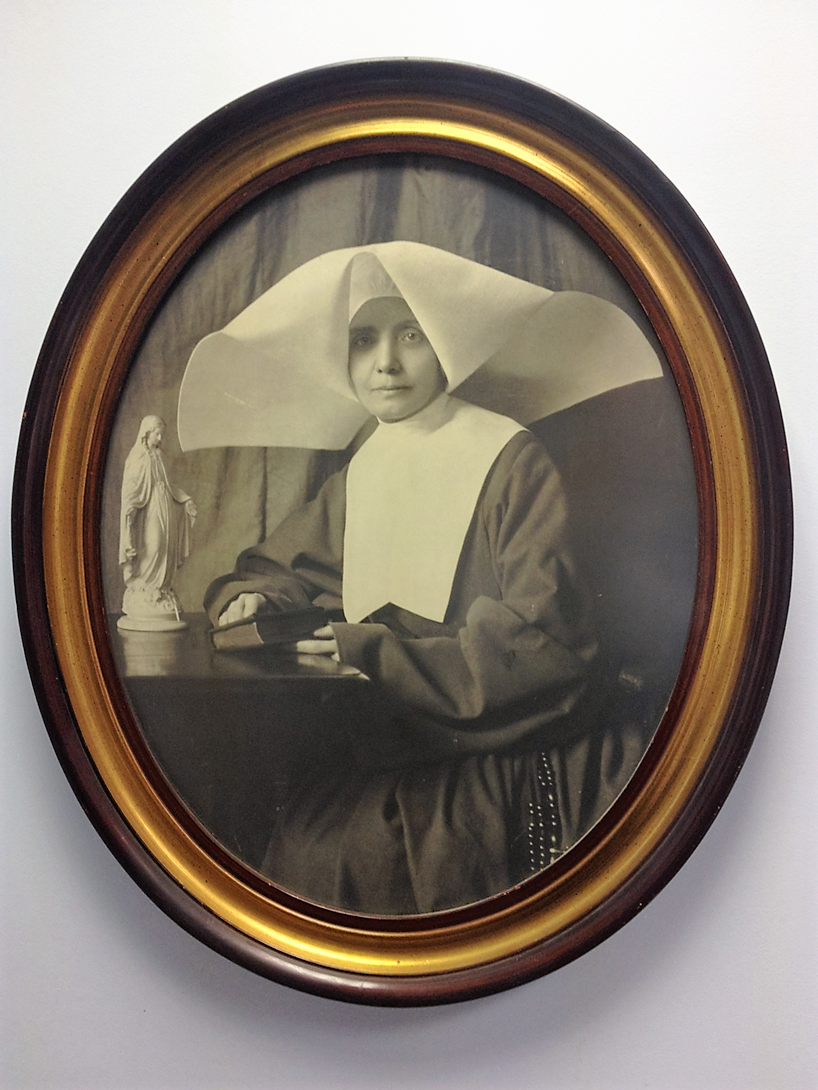 June 1859 - Sr Marie Chatelain arrives in London from Paris and begins working with the poor of Westminster
July 1859 - the first child is received into the sisters' day nursery, marking the beginning of St Vincent de Paul school
1863 - with a creche and day school and a night school in operation, the sisters move to Carlisle Place as the school continues to grow
February 1898 - Sr Marie dies peacefully in the early hours of 6th February at Carlisle Place, aged 74 years. She could hear the distant sound of trains coming and going at Victoria Station and sighed: "Ah well, I shall go to heaven on the last train!"
1914 - St Vincent de Paul is recognised as a Public Elementary School for Infants and Girls
1920s - A Day Continuation School is opened for older girls
1955 - St Vincent de Paul school has 720 pupils
early 1970s - The school is outgrowing its premises in Carlisle Place and so the senior school is amalgamated with St Aloysius Grammar School to form what is now Maria Fidelis School
1974 - The school moves from Carlisle Place to its present site beside the Cathedral
Our school badge is the reverse of the Miraculous Medal, shown to St Catherine Laboure of the Daughters of Charity, by Our Lady. The badge depicts the M for Mary, at the foot of the cross, above the symbols of the Sacred Heart of Jesus and the Immaculate Heart of Mary, surrounded by twelve stars which symbolise the apostles.
The badge was chosen by the sisters to be a constant reminder to the children of the sacrifice of Christ upon the cross and the devotion of Mary as she stood beneath the cross. The hearts, showing the love of Jesus and Mary, are set within the stars of the apostles which represent the Church.
Each year, Miraculous Medals are presented to everyone in the school and worn with pride. We were honoured that in 2022, the medals were conferred by Sr Eileen and Sr Maureen of the Daughters of Charity, continuing this important and special tradition in our school.